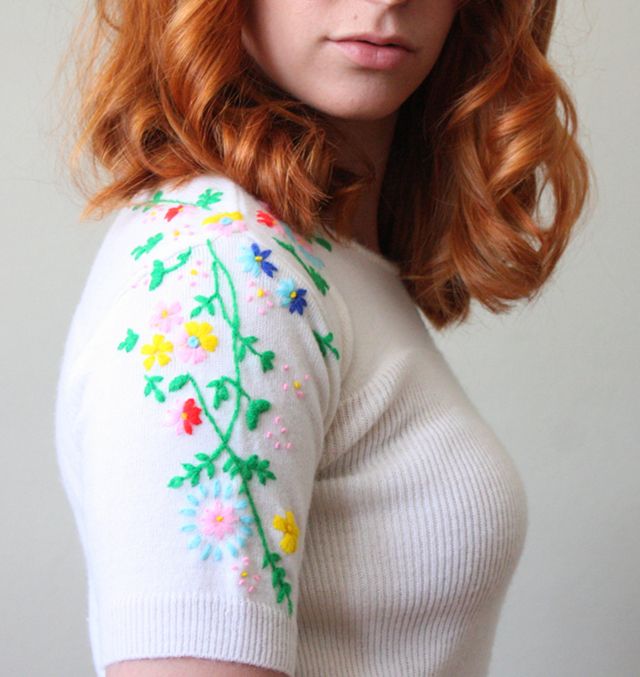 Knitting // The embroidery on this
vintage knit sweater
is so inspiring! It gives me so many great ideas for sweater makeovers.
Crochet // This pretty, puffy,
crochet flower pattern
is definitely tempting me to start another blanket. The pattern was inspired by Dottie Angel's amazing
thrifty find
.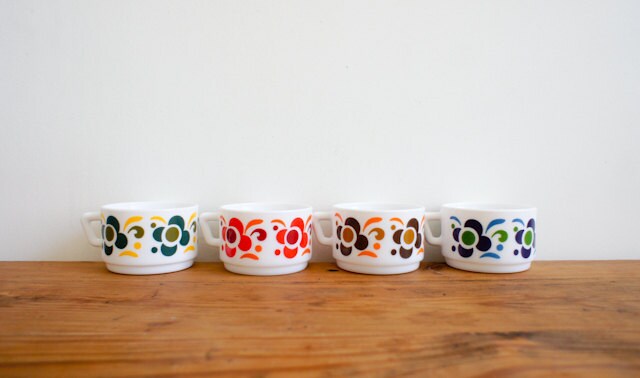 Style // I am a new reader of
Esme and the Laneway
but I already love her vintage style. This outfit has me craving crisp autumn days, coats, boots, and mittens.
Art // A walk through a flower shop in a pretty vintage coat (and probably hat too!) sounds wonderful right now. This print by
Emma Block
is one of my current favorites.
Food // I'm not sure if food can be vintage, that would probably be dangerous! Haha. A bundt cake always reminds me of days gone by and these little
lemon yogurt bundt cakes
sound scrumptious.
I guess I'm feeling the love for all things vintage after my first successful thrifting trip last weekend. I took your advice and researched estate sales in my area and actually found one near my neighborhood. My first estate sale experience was pretty great and I actually found some good treasures! Yay! Now I'm hooked on vintage and it looks like there is no going back. :)
I hope you all had a great weekend! I worked on projects all weekend so it didn't feel like much of a break for me. Hopefully I can unplug for the evening at least to enjoy a movie and read some more of my current book,
The Night Circus.
It is SO good. I desperately want to go to this circus and have some chocolate covered popcorn. Mmm. :)
Enjoy the rest of your Sunday!